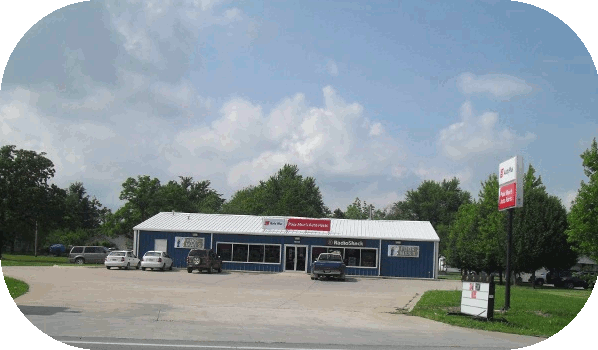 Poor Man's Auto Parts began as a small store in Fayetteville, AR. back in 1980. Since then, we have had stores in several other area towns including Huntsville, Springdale, Siloam Springs, Rogers, and Lincoln. Through these stores we have enjoyed the pleasure of making many new friends.
Finally, we decided to 'pull in our wings'. So, in 1998 we merged all our existing locations into one EXTRAORDINARY location. This location, in Lincoln, is staffed with knowledgable people who are ready and willing to take care of your every need. We have over seventy five(75) years of combined experience helping to ensure your satisfaction.
In 2002 we added Tubes-N-Hoses. This move allowed us to fabricate hydraulic hoses and tubes, A/C lines, and power steering lines for virtually any application.
In 2004 we introduced the BrakeQuip line to our customers. With this we can custom build ANY brakeline or tube. These lines all meet D.O.T. standards, are tested to twice the pressure of a power brake system, and are backed by a $4,000,000.00 liability insurance policy.
In 2005 we realized the need to expand. After more than 2 years in the making we finally moved into our new location on September 29th, 2007. With the increased space we added our electronics department. This move allows the people of Lincoln and the surrounding area the convience of electronic parts without the need to travel to Fayetteville or Siloam Springs.
In December of 2009 we began offering computer repair services. We can repair most problems that affect the running of your computer or laptop. Just bring it by for a free no obligation diagnosis.
In 2010 we joined the Auto Plus program. This gives us the ability to offer our customers a national warranty on parts purchased from us and allows us to offer better programs to our shop customers.
It is our goal to have 100% customer satisfaction. With this in mind, we strive to have the right part when you need it. We source our products from multiple suppliers so we can offer you the lowest possible prices plus we are able to find those 'hard to find' parts. We will do whatever it takes to make your down time as short and painless as possible. If you do have a problem, do not hesitate to bring it to our attention.
We welcome you to come in and check out our new location. We have the same friendly staff you have come to know and trust.
We thank you for your business and look forward to helping you the next time you have need to call on us.